News & Events
Master Yamel Torres visits Master Kai Uwe Pel at Shanghai Long Wu Center 2004



On July 9, 2004 Master Yamel Torres of Chicago U.S.A. came to Shanghai and visited our Shanghai Long Wu Kung Fu Center.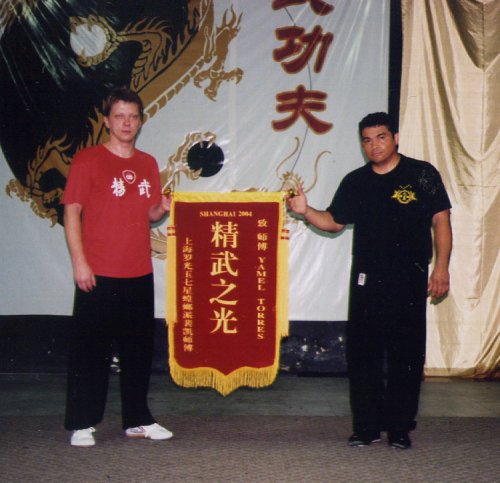 Master Yamel Torres is from the Qi Xing Tang Lang family, his teacher was the late Master Raymond Ly. He was able to have exchanges with Master Pel privately at Master Pel's home and also able to attend the group class at the Long Wu Center.
Master Torres was also treated to some traditional Shanghai Chin Woo Men hospitality. As well as the legendary post-class visit to "1+1" for local style food and drink, Master Torres made it to the now famous 'Copa Cabana Lounge'.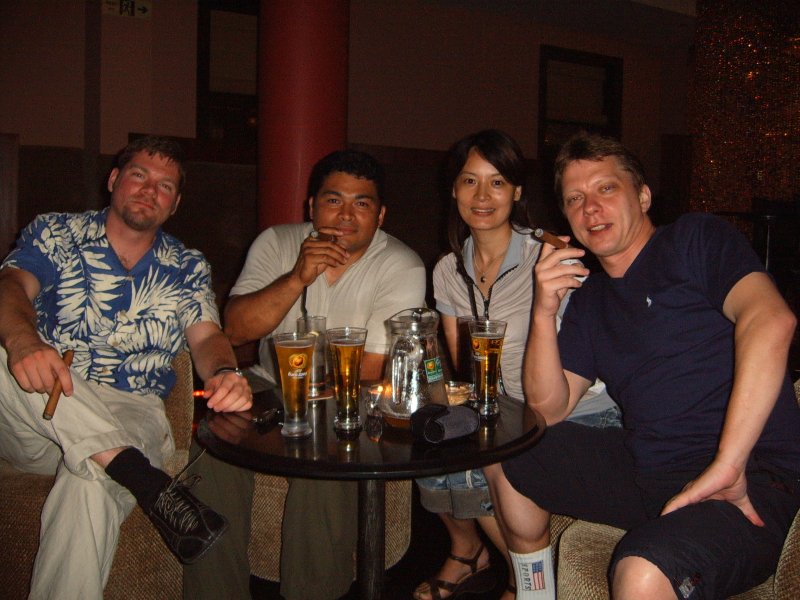 Havanna in Shanghai's Copa Cabana Lounge
Frank (student of Master Torres), Master Yamel Torres, Helen Lin, and Master Pel.
We were happy to have Master Torres at Shanghai Long Wu Kung Fu Center and a good time was had both in and out of class. We would like to thank Master Torres for his visit and welcome him back in the future.


Northern Shaolin Seven-Star Praying Mantis Kung Fu
Chicago, USA

Phone 773 472 0213