· Self Defense for Ladies
· Personal Training
· Private Training

Instructors of Luo Guang Yu Seven Star Praying Mantis Kung Fu
-
Instructors of Seven Star Praying Mantis Kung Fu (June 26, 2010)
-
An Informal Discussion about Helping Traditional Arts
(September 14, 2008)
-
Jing Wu Men - Saying Farewell !
(August 15, 2006)
-
Gold medals for everyone: "Lee Kam Wing makes use of China's kung fu tourism" (March 27, 2005
)
-
Lee Kam Wing: "Selling Tradition" (December 15, 2004)
-
Master Yamel Torres visit Master Kai Uwe Pel at Shanghai Long Wu Center
(July 9, 2004)
Instructor (Shanghai)
:



Cameron Hirst
Cameron Hirst was born in Auckland, New Zealand. His involvement in sport began early, training gymnastics from age 5, and was Auckland champion at 10, as well as national teams champion.
He started his martial arts training while in high school, studying judo for a short time with the school Japanese teacher, but didn't begin traditional Chinese martial arts study until university, when he began training in the New Zealand school of Sir Ge Dorr Kung Fu.
In 2003, after graduating from University with a double major in Sport Science and Psychology, he moved to Shanghai, China. Shortly after he met Master Kai Uwe Pel and began studying in Seven Star Praying Mantis Kung Fu. Cameron also has some experience in Chinese Sanda, and is the Auckland 80kg champion (Auckland 2009). He is still currently living in Shanghai and training under Master Kai Uwe Pel.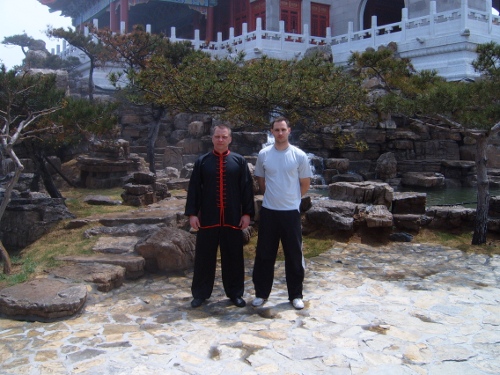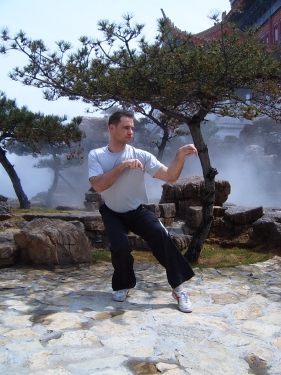 Master Kai Uwe Pel with his student Cameron Hirst in Peng Lai, Shandong (May 2009)





Instructor (Hamburg - Germany)

:



Yasmin Faslija

Yasmin Faslija was born in Hamburg, Germany. While she was 5 years old, she started with sports acrobatic.

At the age of fifteen she studied Praying Mantis Kung Fu in Germany, and 2011 she passed the black belt level at the late Grandmaster Zhang Wan Fu / Master Heiko Klisch from the Wu Dao Tang Lang School in Hamburg (Germany).

March 2012, she visited Shanghai to train with Master Kai Uwe Pel. Currently she is living in Hamburg and teaches Praying Mantis Kung Fu and Selfdefense, and she holds a few martial art groups in Germany, besides she is Fitness Coach and Fitness Business Specialist.

Yasmin continues her Praying Mantis Kung Fu training under the tutelage of Master Kai Uwe Pel.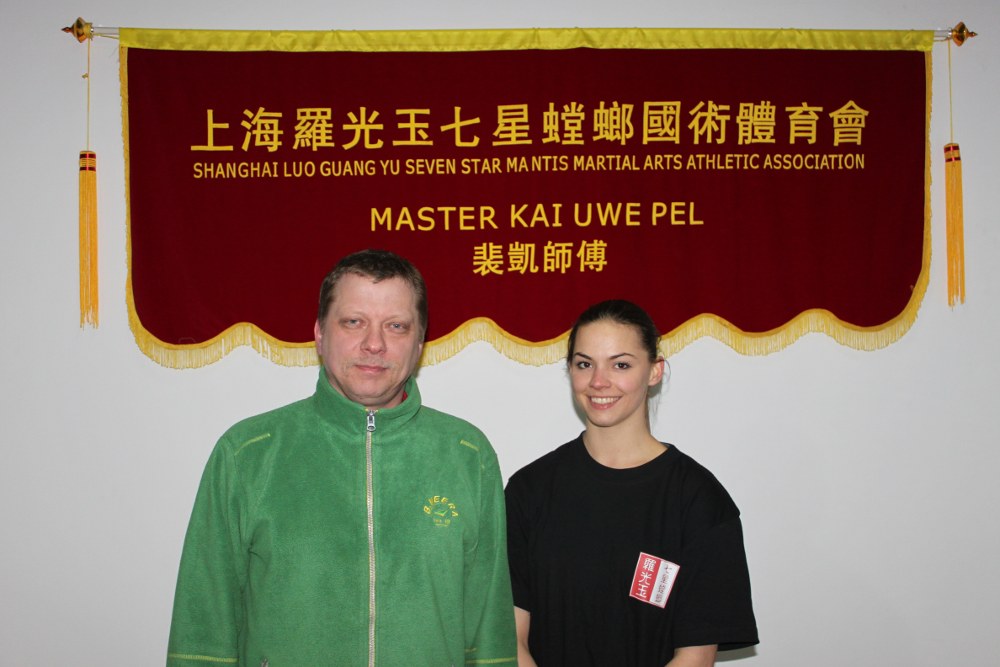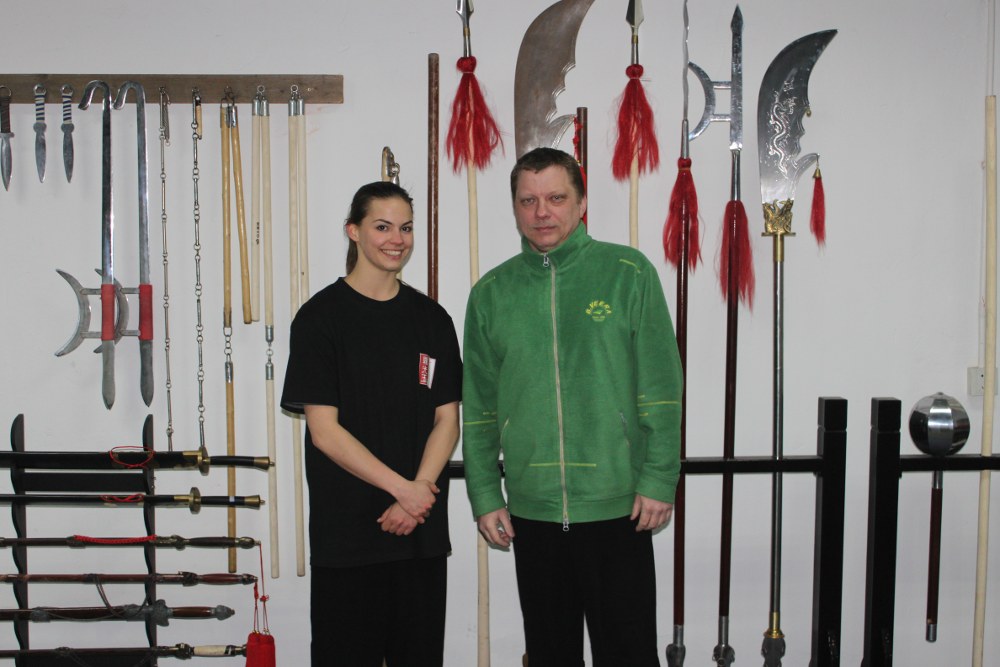 Master Kai Uwe Pel with his student Yasmin Faslija in Shanghai, China (March 2012)
























LUO GUANG YU
SEVEN STAR PRAYING MANTIS KUNG FU


by Kai Uwe Pel, 230 pages

China
Hong Kong
Singapore
Malaysia
Germany